Title Screen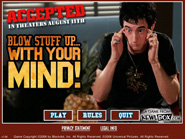 Game Play 1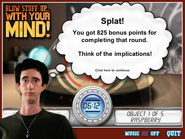 Game Play 2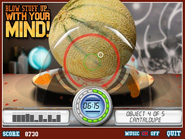 Blow Stuff Up
For Universal Studio's "Accepted" Movie
"I want to blow stuff up...with my mind."
That's the one line that inspired this challenging game for Universal Studio's movie "Accepted".
Hone your mental powers and your mouse skills by concentrating and keeping the tiny white circle inside the larger circle. If you're able to hold your concentration long enough you may just build up enough mental power to explode the various food items presented before you.
It takes practice because with each level the objects you face grow larger and larger. Try not to make a mess.
My Role

3d Modeling/Texturing/Lighting
Art Direction
Game Design