As far as my professional life goes, I've been incredibly lucky to explore and experience a handful of careers. Each career, although different, somehow seems carefully intertwined with the one before it. There's definitely a plan at work here and I've learned to just go where it takes me.
Graphic Design/Advertising

I took my crisp new Communication Design degree from the University of North Texas and started my professional career at a small in-house design department for a jewelry manufacturer called "Diamond H". The highlights included working with a digital photo studio during the very early days of digital photography and designing a line of watches for the most awesome Dallas Cowboys team ever. We're talking Troy Aikman, Michael Irving, Emmitt Smith and let's not forget "the Moose".
A couple of years later Danielle and I moved a little east to Meridian, Mississippi where I became Creative Director of Peavey Electronics. I worked with an incredibly talented team of designers, photographers and writers where we designed million dollar trade show booths, promotional materials, and ads that ran in over 40 magazines internationally each month. Getting to work with product endorsers from musicians and bands like "Alabama", "Van Halen", and "Steven Curtis Chapman" was a ton of fun. I helped launch Eddie Van Halen's Peavey guitar, which won Peavey it's first ADDY advertising award. I even got to tell Eddie what to wear one day (which blew my tennis racket/air-guitar playing mind).
Little did I know at the time that this is where my career in traditional advertising would come to a close.
Interactive Development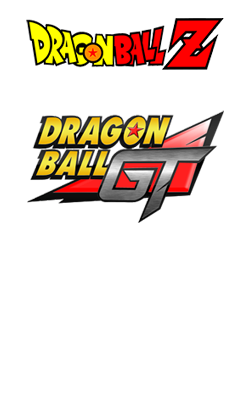 I stumbled, completely by accident, into the interactive world. I walked into my Art Director interview at Broderick/Bates Advertising and walked out as the Interactive Director in charge of their website development. Who knew they actually paid people to create websites?! At the time I thought web development was a hobby...like stamp collecting. Oh how times have changed.
During this time I also somehow managed to create the official website for the greatest illusionist of our time, David Copperfield. David was also one of my boyhood idols so the whole six years I worked with him were a pretty surreal experience. I had the opportunity to photograph his secret magic museum, work with his very talented support team in the "Magic Lab" and even had a hand in helping with an illusion or two.
I rode high atop the .com wave and when the bubble burst I found myself at collectible and sport card manufacturer Donruss/Playoff/Score Entertainment (they never could really decide on a single name). I served as Interactive Director over their numerous product websites for sports and brands that included "Dragon Ball Z", "Dragon Ball GT", and "Buffy the Vampire Slayer".
Games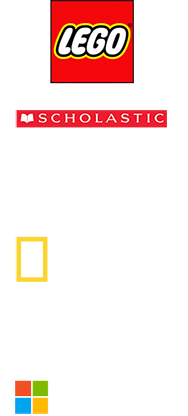 My third career came to be from the combined experience of my interactive work and my involvement in the games industry at Score Entertainment, not to mention my many years of gaming as a kid. I was hired as a Game Designer at Blockdot, where over the course of nearly 9 years, I had my hand in the creation of literally hundreds of games for a wide range of clients including LEGO, Universal Pictures, Lucasfilm, Microsoft and National Geographic.
It was during the last four or so years creating games that I really began to see how powerful games could be as educational tools. To be clear, I'm not talking about "Reader Rabbit" or "Typer Shark" educational games. What I began to see was exactly how much could be learned by playing games like Civilization V, Spore, and Little Big Planet. Through work on games for companies like National Geographic and Scholastic I began designing more and more games that were fun and engaging to the player while at the same time taught them something new. I began to wonder, if you can learn a lot PLAYING games, then how much could you learn in MAKING them.
I took that thought and created games with my kids, and entire classes of elementary school students where they all learned physics, biology and even a little computer programming. Then I tried the same approach with adults at PepsiCo's University program. The results were amazing, we had kids that were giving up their recess and after school programs to work on their games. I saw grown adults get so competitive they wanted to retake their online training again in order to get a higher score than their co-workers. There was no doubt, both making and playing games proved incredibly educational no matter what your age.
Teaching

And all that brings us to today. I guess you could say I am on my fourth career now, this time as a high school teacher at Village Tech Schools in Cedar Hill. It's an amazing school that is rewriting the book on education. I'm co-teaching brand new classes like "Geometric Design" and "Digital Literature" as well as extra curricular classes such as "Magic", "Game Design" and "Cosplay". This year I even get the opportunity to teach a class in web technologies.
What I love about Village Tech (besides the incredible people) is that they embrace change, they don't fear it. They are pioneers working hard to design a school system that works. One that encourages creativity and imagination. One that inspires kids to look for their own answers instead of memorizing the answers found in a book. One that focuses on relationships, because a school shouldn't just be about formulas, calculations, and theories, it should be about developing better people.
So, that's what I'm doing these days. If you'd like to chat about using games to teach in your school, or the incredible things people can learn from designing games (no matter what their age) just scroll down a little further for my contact info.