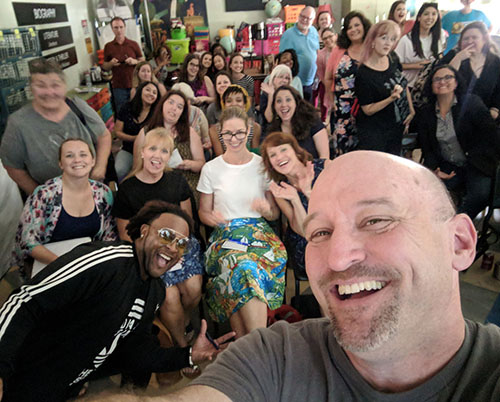 As a seasoned speaker, I've had the privilege of sharing my ideas at educational conferences on a state, national, and international level. My talks cover a wide range of topics, from gamification and artificial intelligence to virtual reality and fostering creativity in the classroom.
If you're looking for a dynamic, thought-provoking, and inspiring speaker for your conference or school event, look no further. If you've attended onc of my talks and are interested in using the presentation slides in your classroom, simply scroll down a little further and you'll find what you're looking for. If you'd like to discuss potential speaking engagements, don't hesitate to reach out via the "Say Hello" section. Let's work together to ignite the spark of creativity and innovation in the hearts and minds of your audience!
To see where I'll be speaking next, just check the "Upcoming Events" table below. As conferences have started going more "in person", I expect to have to update this list more in the future.