Take a look around, my hope is that you'll find some inspiration in this ever-growing collection of resources, tutorials, and curated content designed to ignite your passion for creativity, AI, gaming, and cutting-edge technology in the classroom.
Dive into thoughtfully organized categories featuring a diverse range of materials to help you integrate creative techniques and technology into your curriculum. Explore step-by-step tutorials that break down complex concepts into easily digestible lessons, making it simple for you to harness the power of AI, gaming, and other advanced tools in your teaching.
"Ideas & Inspirations" is a constantly evolving repository of knowledge, with new resources added regularly to ensure you stay up-to-date with the latest trends and developments in educational technology. So, whether you're a seasoned educator or just beginning your journey, this section is the perfect launchpad for enriching your classroom and fostering a lifelong love of learning in your students. Dive in, explore, and let the creative journey begin!
AI Assistants
Using Character.ai I'm working on creating AI personas to help with your classroom needs. Please keep in mind I'm still testing this concept. It IS A.I., so I have limited control of what they might say.
Todd A.I.
Experiment in Personal A.I.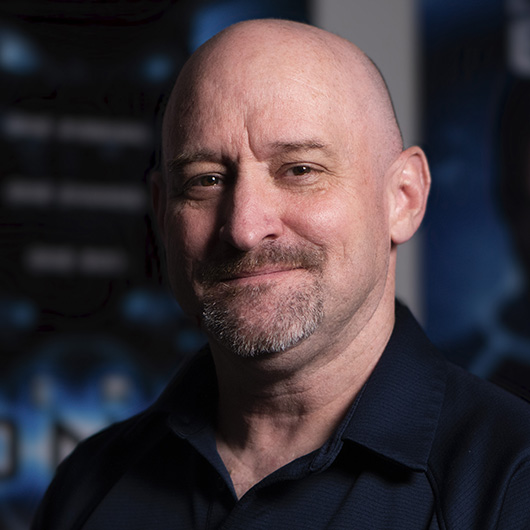 For some, creating a virtual A.I. version of yourself is the stuff of nightmares, but I was curious. Generative A.I. chatbots are getting pretty sophisticated these days so I wanted to see...how close to "me" could I actually get. Could I train an A.I. to give solid design advice, to think "outside the box", to give relyable Photoshop help? We'll see. Todd A.I. is very much a work in progress but if you happen to use him and he is able to help you out, I'd love to hear about your experience.
On a more "cover my butt" note: everything that Todd A.I. says is made up so, take it with a grain of salt.
Todd A.I. is available at any time to help collaborate or brainstorm ideas. Simply click on the link to chat with Todd.
Free Educator Resources

Artificial Intelligence
ChatGPT
ChatGPT is an designed to understand and speak in natural human language. It is brilliant at brainstorming new ideas. It can also be used to quickly create multiple choice quizes, as long as you can double check the answers.
Mubert
Mubert is an AI music generation service. It's free version limits you to creating 25 music tracks per month.
Aiva
AIVA is another AI-powered music generator There is a free option that is simply limited to three song downloads per month.
Playground.ai
A free AI image generator that is powered by Stable Diffusion. There is a limit of around 100 image generations per day.
Website Design
Strikingly
Drag-and-Drop website creation with a wide variety of professional looking templates. Very customizable to make it what you want. Just avoid the "Pro" features to keep it free.
Google Sites
Template based website generation. Probably the easiest of the bunch to use but the sites are simple, and dated with very little customization and design options.
SquareSpace
Another drag-and-drop website creator with paid "Pro" options. Students have mentioned it's harder to use than Strikingly or Google Sites.
Games and Fun
Classcraft
Classcraft is a Dungeons & Dragons inspired take on classroom management. Perfect for middle school through around 10th grade. There are free and paid plans.
Kahoot
A super fun, gameshow type way to review content, and internet connection and computer or mobile device is required.
Virtual Reality/Augmented Reality
CoSpaces
CoSpaces is a great introduction to virtual reality and augmented reality. It's simple drag-and-drop interface makes it simple to create and even code interactive VR environments. VR headsets are not required.
Graphics Apps
Adobe Express
Previously known as Adobe Spark, Adobe Express is Adobe's answer to Canva. It's an online design tool built around predesigned templates. I can say AE beats canva in the template design department. Like Canva, it's drag-and-drop interface makes it super easy to use.
Canva
The more commonly known online design tool in the educational world, Canva. Simple to use drag-and-drop interfaces and a plethora of templates make this a easy way to make...not ugly flyers, posters and presentations. Recent integration of AI tools has upped their offerings, but personally I still prefer Adobe Express for an online design tool.
Pixlr
Pixlr is a online version of Photoshop...teachnically it's about a 10 year old version of Photoshop, but it's not bad for a free onilne tool. Familiarity of Photoshop and it's tools would definately be a plus.
PhotoPea
Another online Photoshop-like tool. PhotoPea even saves files in Photoshop's .psd file format if you want. I would save often, when I used it it was pretty unsable and frequent saves....saved by butt on numerous occasions.
Vectr
For those needing vector graphics similar to those made with Adobe Illustrator, Vectr provides a free online alternative. It helps to already be familiar with Illustrator and vector graphics or you might find yourself a bit lost.
Gravit Designer
Brief description about what the resource is and how it can be used in class.
Free Fonts
Google Fonts
Google Fonts is one of my favorite places to acquire fonts for several reasons. They're free. They include downloadable fonts for desktop apps AND weblinks so you can use the same fonts on your website.
1001 Free Fonts
With so many "Free Font" sites out there, with many of them loaded with viruses and malware if you're not careful, 1001freefonts.com is one site that I find trustworthy. Also, they provide links to purchase the fonts that cost money so you can stay legal with your font usage.
Free Images
Pexels
Pexels is a great place to find free images for your projects without having to worry about accidently clicking on an upsell link.
Unsplash
Unsplash used to be my favorite place to find high-quality photos that you can use in your projects. Recently they have started being rather sneaking about showing photos to other 'non-free' stock photography sites so you have to be careful which images you click on or you'll be asked to purchase.
Pixabay
Another great resource for finding large, high-quality photos for your classroom projects.
Color Help
Adobe Color
If there was ever one "official" source for color assistance online I guess this would be it. Adobe's site has a great color wheel that automatically calculates compatible colors based on common color theory, but it also has a dynamically updated library of color palettes currently being used in various creative industries.
Coolers
Coolers has a great color palette generator with a lot of features, just be careful of where you click on the site as there are quite a few ads seemingly always on display around the site.